First Anniversary 9th Dec 2020.
Dylan Fox R.I.P
First Anniversary 9th Dec 2020.
The whole school community was deeply shocked and saddened beyond belief by the tragic, sudden and untimely death of one of our very popular and talented senior pupils on Dec 9th 2019, one year ago this week.
Dylan Fox had just started his new  year 13 course in Triple Award Sport . He  was showing great promise in a number of sports  and had just made plans to join the local gym.
Always popular among his peers, during his time in year 11 and 12, Dylan was a valued member of the class. He was a fixture of 'the corner club' at morning registration with Martin, Dylan O'Donnell and Fionntan among a few others. They were often greatly entertained by Dylan's polite excuses for wearing his trainers. Dylan saw great success at GCSE and continued into year 13. He had so much potential and so much still to give before his untimely passing.
He had made many friends in his new Triple Award class all of whom were distraught at the news of his passing which shocked everyone as they arrived into school  on Dec 9th 2019.
Dylan was the eldest of three boys in the family. Born on 3rd November 2002,  he attended St. Luke's Primary School and transferred to St Mary's CBGS in September 2014.
At school he was known for his quiet unassuming nature and his love of football. He supported Man. United passionately.
He was very much a mentor and a father-figure for his younger brothers and a helpful, dutiful son to his mother and father.
His popularity was borne out by the number of people of all ages who called at the home and attended the funeral.
A football match was organised by his friends and played  on the school pitch to mark his month's mind and a mass to celebrate his life was planned and prepared for April 2nd 2019 but had to be cancelled due to restrictions. We hope to celebrate his anniversary mass here in school as soon as circumstances allow.
Please remember Dylan, his family, his teachers and his close friends in school in your prayers in the coming days.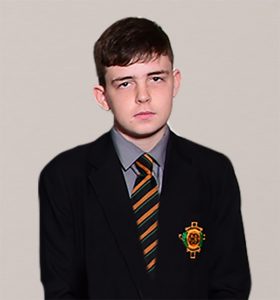 Ar dheis lámh Dé go raibh a anam dílis.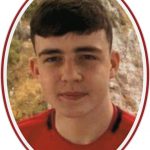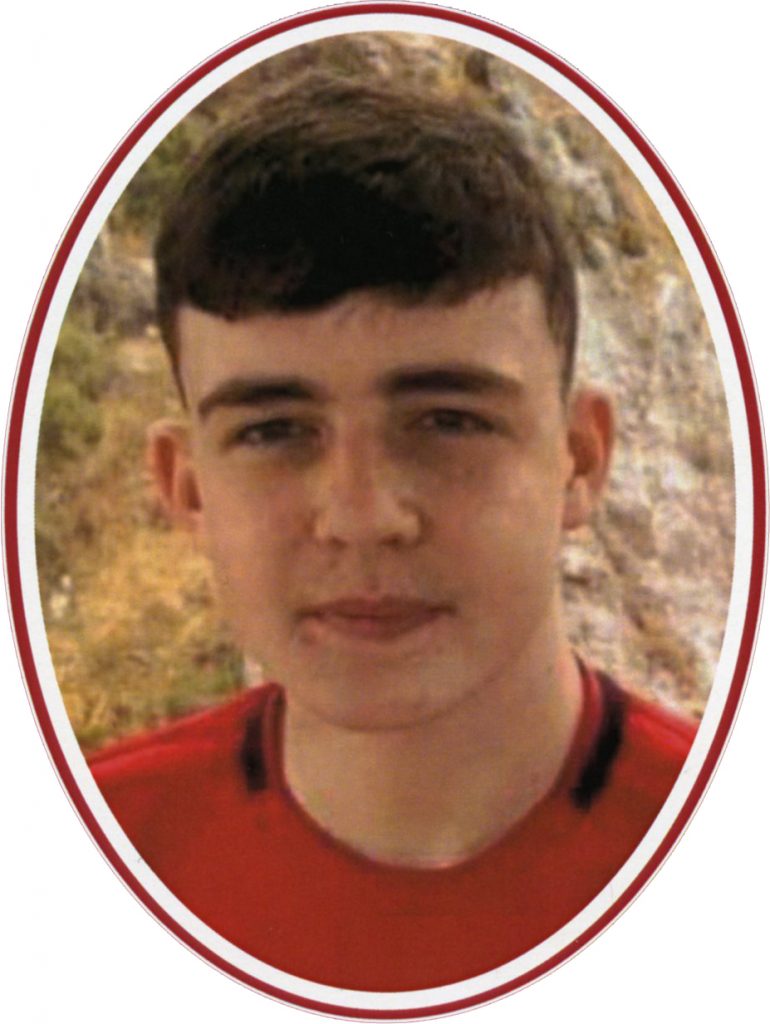 Gallery