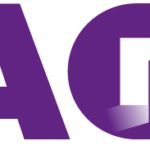 TRANSFER – SEAG ASSESSMENT
Transfer Arrangements to St. Mary's Christian Brothers' Grammar School in 2023-2024
Academic selection is, and remains, a key component of the Admissions Criteria for St. Mary's Christian Brothers' Grammar School. The School will use the SEAG Entrance Assessment method.
All details regarding the new Entrance Assessment can be found on the SEAG Website: http://www.seagni.co.uk
Guidance for parents and resources can be viewed on the following page on the SEAG website: https://seagni.co.uk/guidance-for-parents/resources
In line with statutory regulations, the Board of Governors will publish its admissions criteria for 2024 in the Autumn term.
********************
The New Entrance Assessment Date:                                                    
PAPER 1 – Saturday 11th November 2023
PAPER 2 – Saturday 25th November 2023
Deadline for the receipt of completed Registration Forms:   
5pm Friday 22nd September 2023. 
For enquiries, the School office will be open each day from 8:30 to 4:00.
This page will be updated as more information is provided by SEAG.