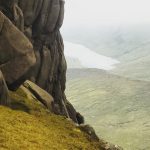 Geography aims to develop students as effective and independent learners and as critical thinkers with enquiring minds who appreciate the effects of our changing world.
There has never been a better or more important time to study geography. With growing interest in issues such as climate change, migration, environmental degradation and social change, geography is one of the most relevant courses you could choose to study.
Teaching Staff
Click image to enlarge
Course Outline
Key Stage 3 Geography pupils experience a diverse range of both Physical and Human Geography over three years.  Topics studied at Key Stage 3 include:
Year 8: What is Geography? Rivers, Economic Activity and Settlement
Year 9: Globalisation, Geography of Crime, People and Resources and Global Warming
Year 10: Development, Tectonic Activity, Tourism and Fair Trade
Assessment
An assessment will be set at the end of each topic.  This will be an extended homework, assignment or class test
Each assessment will carry 10% of the pupil's final mark in June
The results of each assessment are recorded for monitoring
Departmental letters will be sent home for missed or unsatisfactory homework and/or underachievement in assessments
A further 10% of the pupil's final mark will be rewarded on the quality of their notebook
All pupils sit a final one-hour exam in June which will make up the remaining percentage over their overall grade
Coursework
Pupils will be involved in Fieldwork in Year 8 and Year 10
Study/Homework Requirements:
One significant Geography homework will be given each week
Pupils are encouraged to have their homework signed
If a pupil is absent when homework is given, it is his responsibility to find out what the homework is and to complete it as soon as possible
Key Points To Success:
In addition to the weekly homework pupils are strongly advised to:
Spend 5-10 minutes only on the evening after a Geography class or in a study period following a Geography class reading through their latest notes and simply underlining the key words/terms.
Regularly summarise notes onto flash cards or into a separate revision notebook.
Keep a record or a checklist of Key Terms and Vocabulary to revise from.
---
---
All Departments