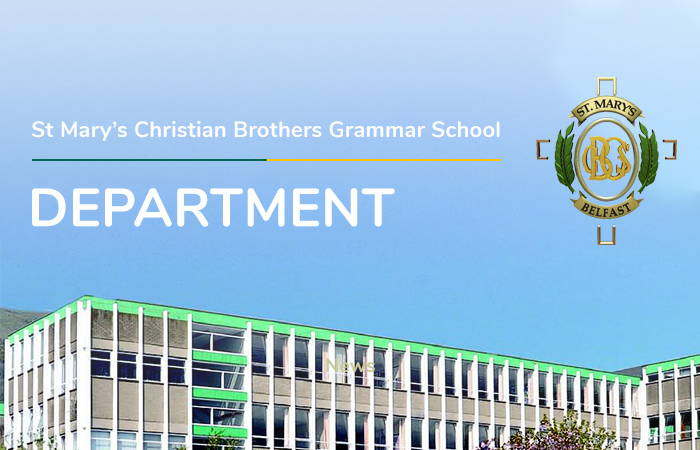 ¡Bienvenidos al departamento de español!
Spanish has over 400 million native speakers making it the second most widely spoken language in the world (Mandarin Chinese is first). It is the official language of 21 countries including Southern and Central American countries and parts of Africa. It is also an official language in some US states.
In a recent report from the British Council, Spanish was named as the most important language to the UK's future given the increase in business with Latin America.
Spanish is studied by over 300 students here in St Mary's from Year 8 through to A2, making it a popular language choice. We encourage our pupils to develop confidence in the use of the target language through extracurricular activities as well as to perform well in public examinations.
Extracurricular Activities
Spanish Club
European Day of Languages (26th September)
Educational Visit to Belfast Continental Christmas Market
Educational Visit to Barcelona (Key Stage 3)
Pupil work experience in Spain (A Level)
Teaching Staff
Course Outline
Spanish students are encouraged to develop their listening, speaking, reading and writing skills in the target language through a variety of activities supplemented by the ¡Así! textbook. Initially we concentrate on speaking and listening skills and, as their confidence grows, we introduce writing skills. We also teach students about the culture and history of Spain as well as keeping them up to date with current events.
At the beginning of Year 8, students start to learn simple words and phrases and gradually add to these over the three years. From introducing themselves and talking about their families, they go on to discuss more complex topics including their daily routine, school, holidays and future plans. Students also cover topics which enable them to communicate in Spanish while on holiday in Spain such as ordering food and drinks, asking for directions and buying clothes and gifts.
Students have the opportunity to attend the weekly Spanish club run by our Spanish language assistant.
---
---
All Departments