Last month Liam Hinchcliffe, Colm Begley, Colm McCloskey and Carl Keenan of the A Level Spanish class travelled to Spain to practise and improve their Spanish.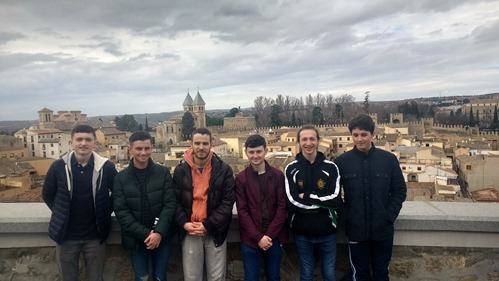 They had the chance to visit Madrid and Toledo and they stayed with Spanish families in Campo de Criptana, our language assistant's hometown. They made new friends, played football and basketball with the local team, tasted Spanish food, learnt more about the Spanish culture while promoting the Irish one and improved their speaking skills.
¡Buen trabajo Colm, Liam, Niall y Carl! ¡Qué bien lo pasamos! ¡Hasta la próxima! See you soon Spain!