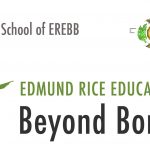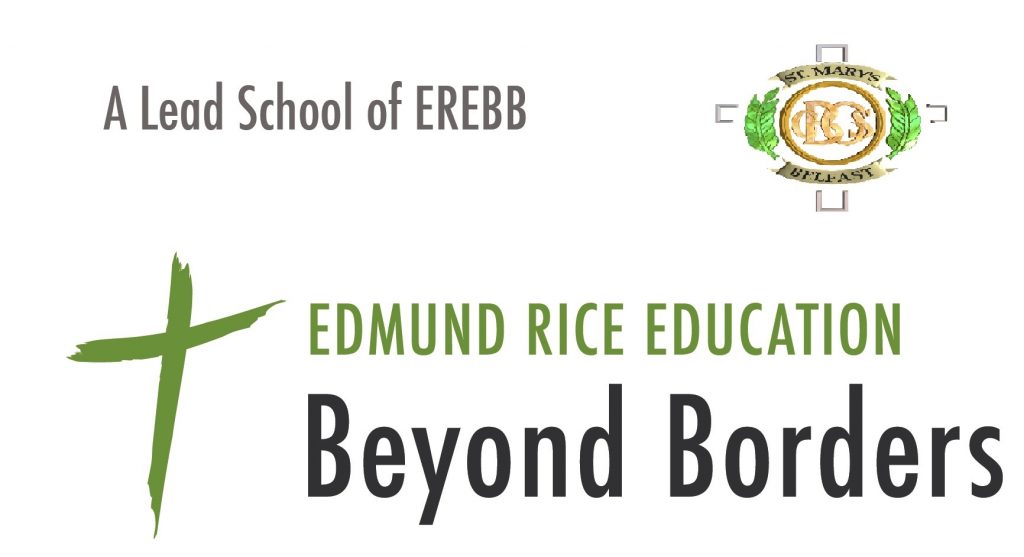 Edmund Rice Education Beyond Borders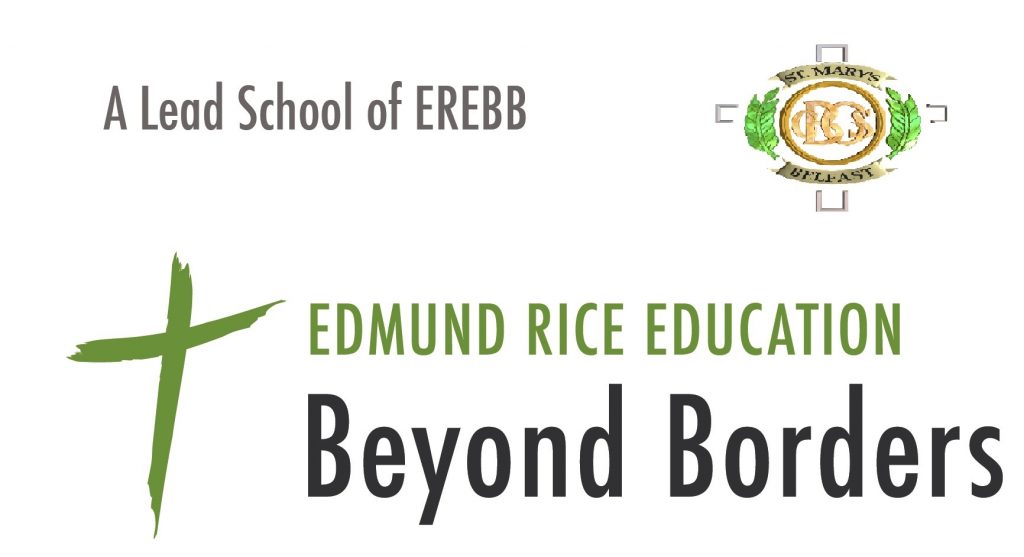 EDMUND RICE EDUCATION BEYOND BORDERS
St Mary's CBGS is part of a global network of Edmund Rice Schools involving over 200 schools in over 20 countries worldwide.
Education Beyond Borders was established in 2015 with the aim of promoting collaboration between Edmund Rice schools globally and locally to promote the vision of a 'Transformational Education for Justice and Liberation.'
St Mary's was represented at the inaugural EREBB Global Congress in South Africa in 2015 and again in India in 2016. At these gatherings, priorities were agreed for EREBB:
Annual Human Rights Theme
Advocacy Projects
Immersions and Partnerships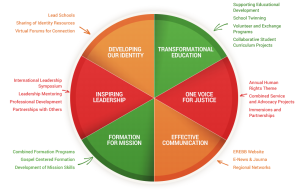 The Social Justice Advocacy Group was established to drive the vision of Education Beyond Borders and along with other groups in the school such as St Vincent de Paul, Eco Club and Student Council work tirelessly to make the vision of Edmund Rice become a living faith throughout the school:
Catholic Caring
Homeless Outreach
Mental Health Workshops
Zambia Immersion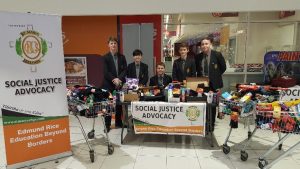 St Mary's has vibrant links with schools throughout the Edmund Rice network both in Ireland and globally and has video-conferenced with students from these schools:
CBC Boksburg, South Africa; St Pius X Chatswood, Australia; St John's HS, Chandigarh, India.
Through Education Beyond Borders, the Key Values of the ERST Charter become part of a living faith in action throughout the school and the community: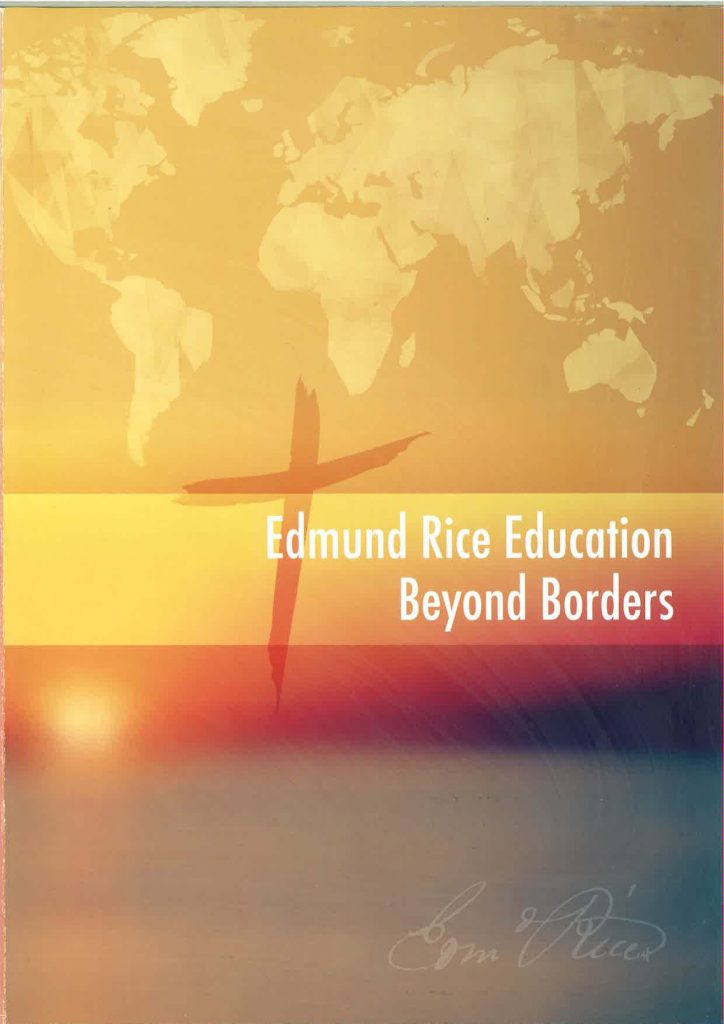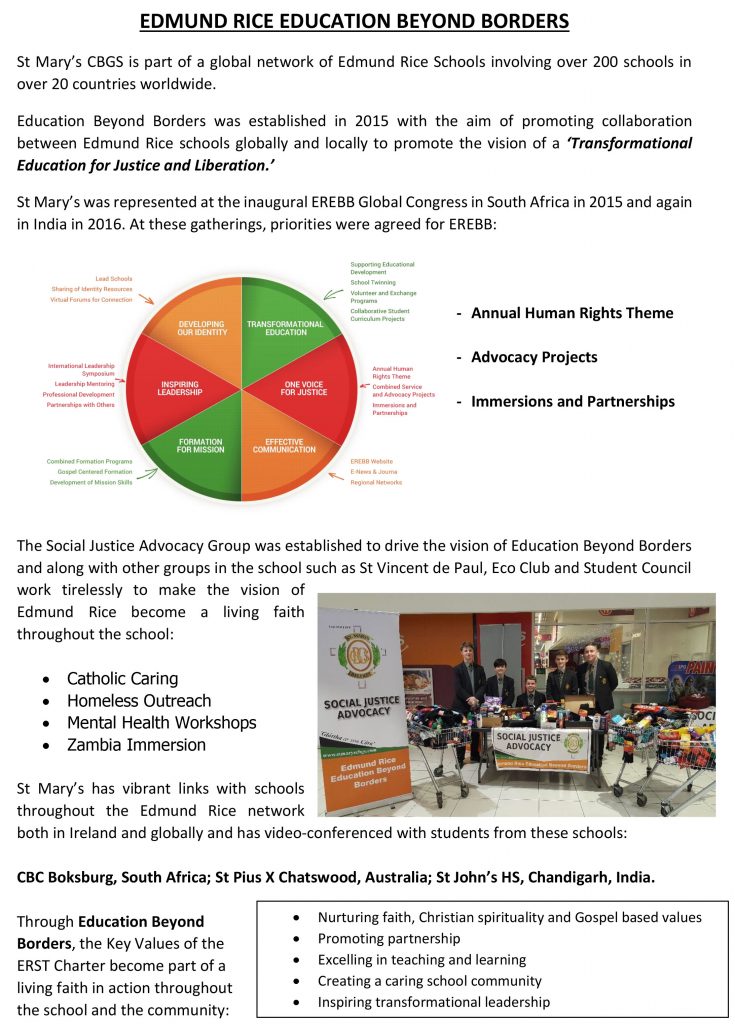 ---