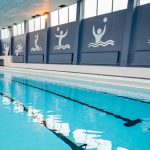 At St. Mary's CBGS our belief is that education is concerned with the whole human being, a rounded education, and that every pupil has the ability to achieve something worthwhile or even to excel in some field. The main objective of the physical education programme, therefore, is to use the range of sports offered at St. Mary's to identify and develop pupils. Students are encouraged to learn how to excel in a broad range of physical activities, be physically active for sustained periods of time, engage in competitive sports and activities and lead healthy, active lives.
Teaching Staff
Course Outline
Pupils will follow a range of activities:
• Swimming
• Gaelic Football
• Hurling
• Soccer
• Athletics
• Basketball
• Minor Games
Assessment
Assessment is on-going and objective tested.
Key Points To Success:
Participation is key for success in this course.
Enthusiasm and endeavour are the main requirements for success in this course.
---
All Departments