The Senior School Leadership team received their badges from the Principal, Mr Martin this morning.
Following interview, Ronan McCluskey was selected as Head Boy for 2018-19, with Finn McCann, Eamonn McCullough and Ciaran McCaffrey as Deputy Head Boys, with specific responsibilities for KS3, KS4 and Post-16 respectively.
Ten other Year 14 students were selected to be Senior Prefects with various roles throughout the School.  It was obvious that the students had put a tremendous amount of effort into preparation for the interview, as the calibre of responses was extremely high.  We would like to thank the students for their commitment and wish them well as they take up their new roles.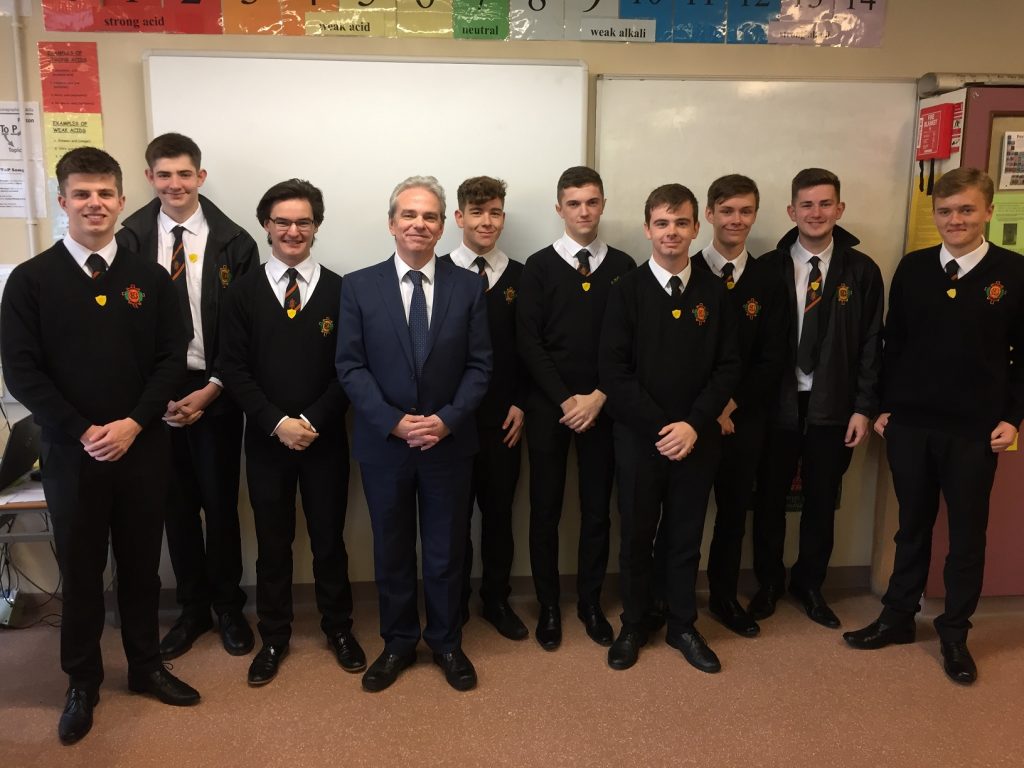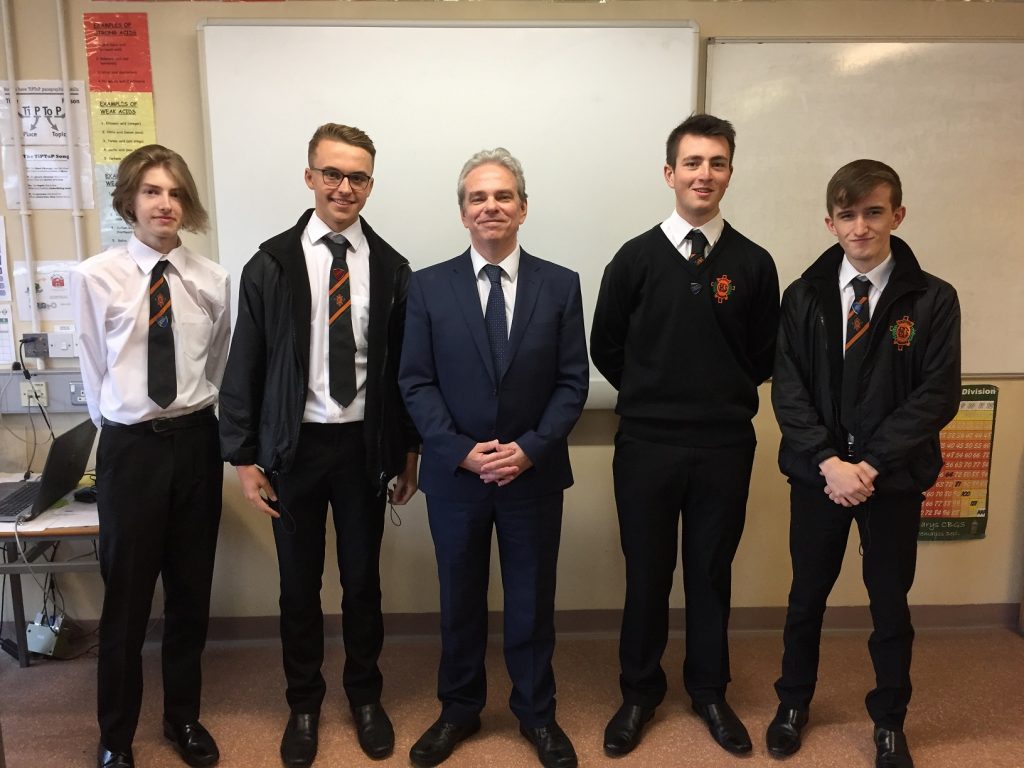 The larger group photo is of the Senior Prefects 2018-19 and the smaller group are the Head Boy (Ronan McCluskey) and Deputy Head Boys (Finn McCann, Ciaran McCaffrey & Eamonn McCullough).