St Mary's students collected their results this morning and our top achievers have produced a fantastic set of results, a fitting reward for their hard work over the last two years.
Finn McCann and Ronan McCluskey both attained a fantastic profile of 10A* and 1A grade.
Other top achievers are Michael Deane 3A* 7A, Ciaran McCaffrey 5A* 4A 1B, Eamonn McCullough 8A 1C, Conor Sloan 4A 5B 1C, Niall Wilkinson 1A* 6A 3B and Jefin Jose 2A* 7A 1C.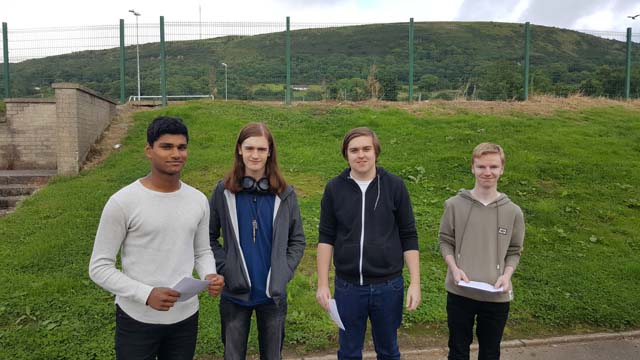 Well done to all our students today.