On February 22nd Carter Wickham, Odhran Feeley, Conor Fay, Tiarnan Blair and Tiernán O'Flaherty attended the Northern Ireland Youth Forums Youth Congress at Stormont.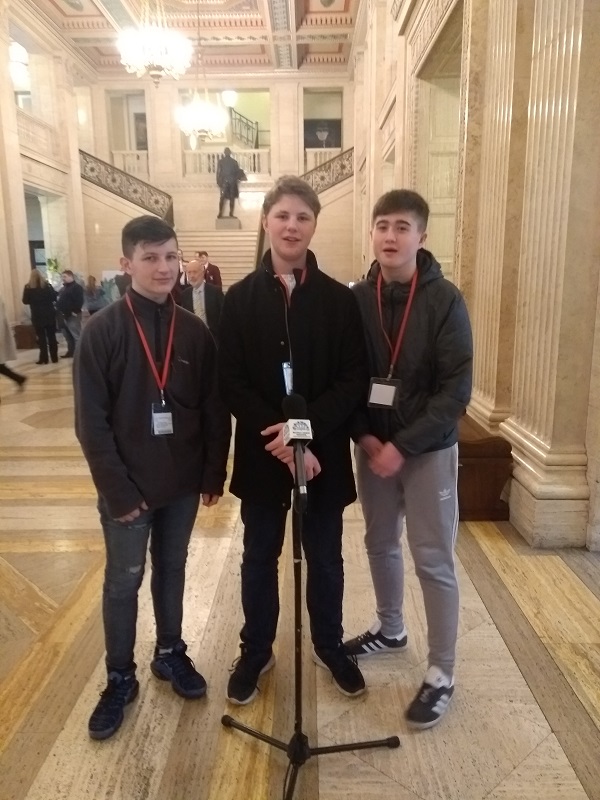 During this event the boys got the opportunity to debate multiple issues in the Stormont Chambers. Odhran and Tiarnan spoke about Discrimination in our communities and the issue of an Irish Language Act. Carter and Conor spoke about multiple topics including mental health and abuse of social media.
The chambers were full of young people who wanted to express their feelings about issues which affect them. We hope to attend an event like this again and the boys have pledged to support the Youth Forum's proposal for a Northern Ireland youth assembly.