A selection of our Year 11 students were in awe after watching the Lyric Theatre production of Blackout, illustrating the dangers and consequences of making the wrong decisions on a night out.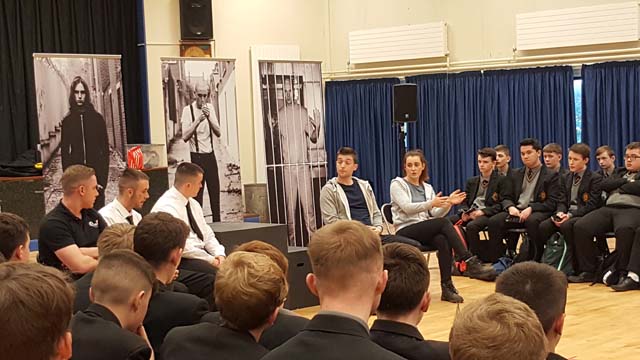 The school was honoured to welcome back past pupil Francis Mezza as one of the lead actors.
Another special word of thanks goes to the three courageous contributors who, as part of the Blackout Team were able to leave Hydebank College for the day and share their experiences with our students. Our boys asked questions and the three visitors spoke frankly and honestly about the wrong decisions they made, the consequences resulting from that, and how they are working to a positive future.
Many thanks to all involved.