Each year, the Social Justice Advocacy Group produce shoe-box gifts for members of the homeless community.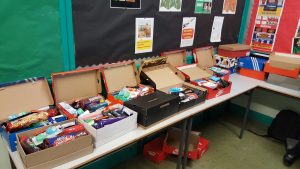 We would appeal to our school community for donations of items and empty shoe-boxes to help us create these gifts in the lead up to our Christmas dinner with members of the homeless community and those who work with them.
If you have any of the items listed below, please drop them into the office or have a student bring them to Q11.
Our boys will pack each box and have it wrapped up before it is presented.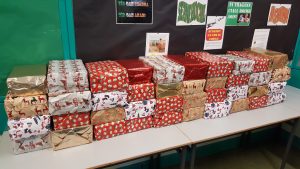 Many thanks in advance for your continued generosity.